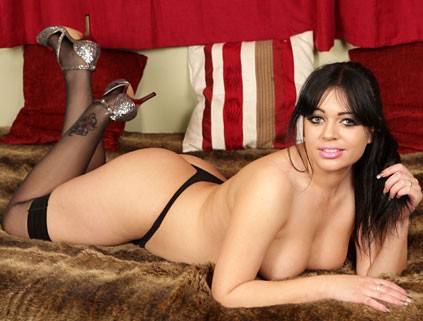 Catalia Valentine Vital Stats:
hair
: Black
ethnicity
: Caucasian
Body Type
: Perfect Curves
bestfeature
: Sex Mad Slut
datejoined
: 18 January 2018
twitter
: @CataliaValentin
Despite her name, Catalia Valentine is 100% English and hails from the east end of London.
The busty and bubbly girl started out doing topless glamour shoots but soon moved onto hard stuff and now shoots hardcore porn and loves it!
Her day of taking cum on her face for CumPerfection was actually right up her street and she has already requested to come back and do a bukkake!
Catalia Valentine Updates
Curious About BBC
Catalia Valentine
January 18, 2018
---
Catalia's line manager is a big black guy. She has always wondered if it is true what they say about Black Cocks. She asks him outright and promises to show him hers if he will show her his. Disappointed it's not full size erect she decides to see just how big it will get if she sucks it... Obviously...