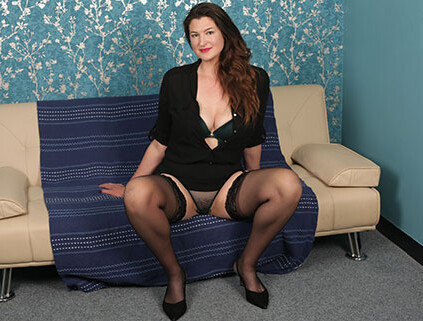 Felicity De Fiend Vital Stats:
hair
: Brunette
ethnicity
: Caucasian
Body Type
: Tall and Leggy
bestfeature
: Sex Mad MILF
datejoined
: 10 June 2021
twitter
: @FDefiend
Well spoken posh girl Felicity is a 34-year-old MILF from the midlands in England.
She is currently the tallest pornstar in the UK, standing 6ft without heels!
She adds a sexy 36 - 26 - 36 figure to this and all natural E cup tits.
Felicity De Fiend Updates
Boyfriend Payback
Felicity De Fiend
June 10, 2021
---
Felicity is a therapist treating a guy whose girlfriend cheated and left him. After evaluating the situation she decides that he needs payback on her. So she blows him while he takes pics to send to his ex. Felicity just loves having his cum all over her face and hair. Fun BTS here...