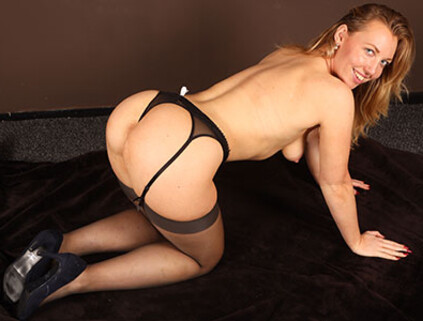 Natalie Kensington Vital Stats:
hair
: Blonde
ethnicity
: Caucasian
Body Type
: Curves In All The Right Places
bestfeature
: Bubbly Extrovert
datejoined
: 27 January 2022
twitter
: @MeetNatalieUK
Elegant posh girl Natalie is a highly intelligent Economics university graduate with a body to die for.
The all natural English 24-year-old has pert 34D tits and a curv 38-28-40 figure that is constantly toned in the gym.
Her imposing 5"11 frame means she can easily domionate most men, a trait she often uses to get them naked so she can suck thir balls dry!
The blue eyed beauty particularly loves giving blowjobs and says it really gets her off when a guy cums in her mouth or on her face!
Natalie Kensington Updates
Girlfriend's Revenge
Natalie Kensington
March 31, 2022
---
Natalie is telling a guy that her boyfriend has cheated on her. He suggests that she gives him a slut blow job and he films it to send to her boyfriend. Natalie agrees and is soon naked on her knees sucking and wanking his throbbing member until he splashes the contents of his balls all over her face...
Janitor Films Her
Natalie Kensington
January 27, 2022
---
Feeling horny Natalie site in the store room and starts to intensely rub her clit. She doesn't know the Janitor is filming her. In order for him to delete it she kneels before him and sucks his cock and balls until his large load of juicy cum coats her face. Great BTS here.